Versa Max - Convertible Kayak Paddle / SUP Paddle
Product Description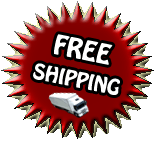 The Versa Max from Accent offers the perfect solution for paddlers who enjoy both stand up paddling (SUP) and kayaking. With just a quick push of the clip, you can convert it from a kayak paddle to an adjustable SUP paddle or vice versa in just seconds. With a shaft made of woven fiberglass to provide wamrth and comfort, the Versa is super lightweight. Why buy two paddles when all you need is one?

| | |
| --- | --- |
| Specifications | |
| Weight: | 33.8 ozs (958g) (SUP) / 37.8 ozs (1071g) (Kayak) |
| Materials: | Carbon shaft, fiberglass reinforced blade |
| Length: | 74-86" (188-218 cm) (SUP) / 88.6" (225 cm) (Kayak) |
| Colors: | Ivory Blade(s) and Grip with Black Shaft and Ivory Handle |
| | Normally Ships in 0 to 2 Business Days, subject to delays if parts need to be ordered in to complete assembly |
| | |
| --- | --- |
| Features | Benefits |
| 2-in-1 | Go from kayak paddle to SUP paddle in just seconds. |
| Adjustable | SUP paddle is adjustable to a range of 12". |
| | Guaranteed Workmanship and Performance |
Product Reviews
I own two

Posted by alans on Jun 16th 2016

Excellent paddle...it's lighter than the loomnum paddle that comes when you buy a SUP, and unlike the loomnum paddles this one floats. Plus it's lighter, and if you get a clip-on kayak seat you can use this paddle for both. Eggslint paddle! My only complaint is they used to make a 3-way paddle which also made into a shorter canoe-type paddle, but for some reason that version was discontinued.

Heaven

Posted by Les <totherockies@comcast.net> on Apr 29th 2016

Excellent paddle for those of us who like to tour a distance on the board. We can standup paddle for a while and then sit, convert the paddle in seconds and tour like a sit upon kayak. If you have an inflatable recreational type board you'll be in heaven with this paddle.